JAMY
Since its opening in 2008, JAMY has continued to expand distribution channels in China.
It is a B2B2C type platform which sells Korean online clothing brand in through Taobao reseller China's largest open market and various sales channels in China.
The first step in entering the Chinese market is at JAMY. JAMY is currently selling and marketing in the Chinese market with more than 70 Korean TOP brands.
http://www.thejamy.com

Major Brands Category : Korean Fashion
Key Customers : B2C Affiliate channel and Taobao Reseller in China
Target countries : Great China Region(China, Taiwan, Hong Kong, Macao, Singapore, etc.), Global (English-speaking and Japanese-speaking country)
SERVICE GUIDE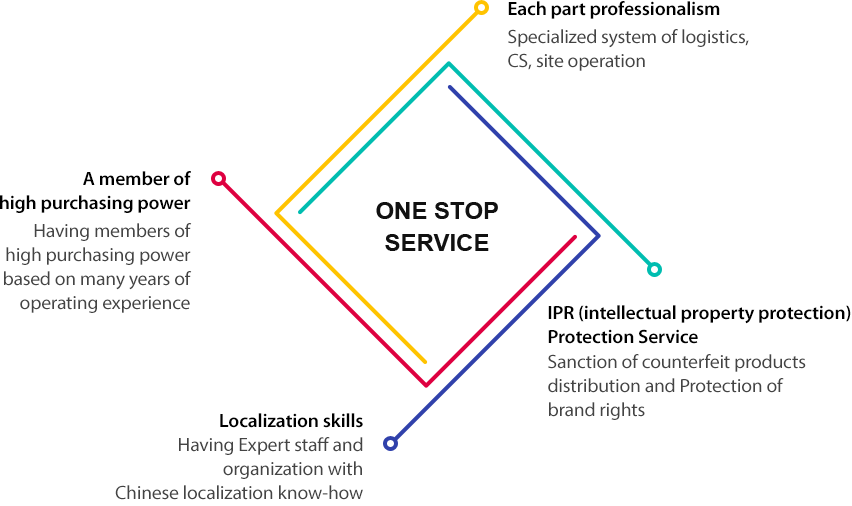 SERVICE PROCESS