IP SERVICE
The intellectual property rights (IPR) in China and Asia, which will be the biggest business areas of the 21st century, can have a powerful influence on business success.
In order to prevent massive losses in the foreign markets that we have pioneered with difficulty, we need to constantly care for and protect our intellectual property rights.
ACCOMMATE provides you with the best intellectual property expertise to cope with the changing business environment through practical
experience in the Chinese distribution market and cooperation with companies and experts related to intellectual property rights in China.
SERVICE GUIDE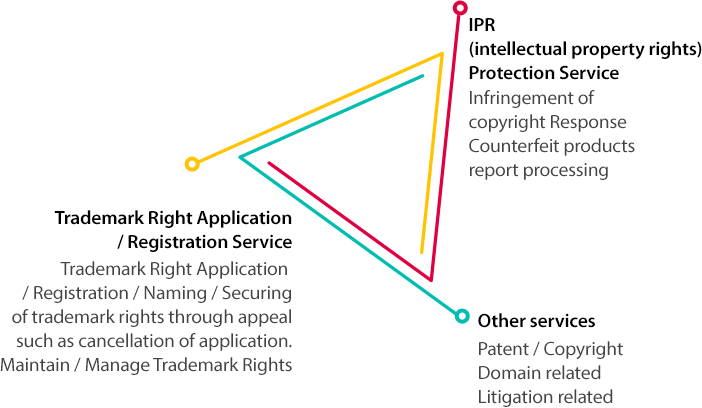 STRONG POINT
Specialized production

Providing customized service plans and
data reports according to customer conditions
Accurate and professional search
Software services
Professional Services

Experienced on-line-brand
data analysis team
Supporting the best legal team in China
Excellent offline authority
protection partners
24 hour service

7 days 24 hour service
Immediate action

Prompt response to customer
needs at any time
Strict and efficient protection of
online brand rights operation team